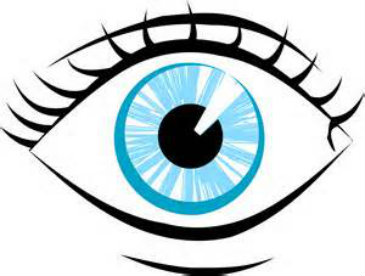 Managing the symptoms of Parkinson's disease can be challenging, even for the most talented movement disorder neurologists. With the tools of managing the disease being appropriate exercise, behavior modifications, surgical procedures, and a vast assortment of dopamine related medicines, finding just the right combination and balance of these interventions can be tricky, to say the least.
I was reminded of this again through an experience I had with one of my clients, and with her permission, I am going to share her story.
My client, whom I shall call Maggie, has a rather complicated diagnosis of atypical presentations of Parkinson's. She had symptoms that indicated PSP (progressive supranuclear palsy), but also had symptoms that indicated this was not the diagnosis. It has been difficult for the neurologists she was being treated by to deliver an absolute and complete diagnosis.
One of the symptoms she was struggling with was an issue with her eyes. They were very itchy, watery and weepy all the time. I had her visit two different movement disorder neurologists in Los Angeles who I hold in very high regard. One didn't quite know what to make of it, and the other attributed it to the fact that she wasn't blinking enough. I felt that this diagnosis didn't quite resonate with what I was observing, but I told her to try to blink more.
A few weeks later Maggie and I were getting ready for an exercise session and I was running her through her warm-up which involves coordinated movement, task sequencing, and eye tracking. During this time, an idea occurred to me so I stopped the warm-up and sat her down.
"Maggie," I said, "Did you recently change your eye mascara?"
"Yes." Maggie replied.
"Was it around the time you started experiencing the problems with your eyes?" I asked.
"Yes. Just around the same time!" Maggie replied.
"You are allergic to this new mascara." I deduced.
Since that day, Maggie has stopped using that brand of eye mascara and the problem with her eyes has resolved.
This was a learning moment for both of us. Living with Parkinson's can be extremely challenging. In addition, it is complicated by the fact that as we age, we have to contend with all of the issues that aging brings. We also need to keep in mind that the things we do day-to-day that make our lives happy and fulfilled can occasionally create issues that aren't disease related.
Sometimes it's not the disease. Stay mindful, keep moving, and stay positive. You are not alone in your journey.