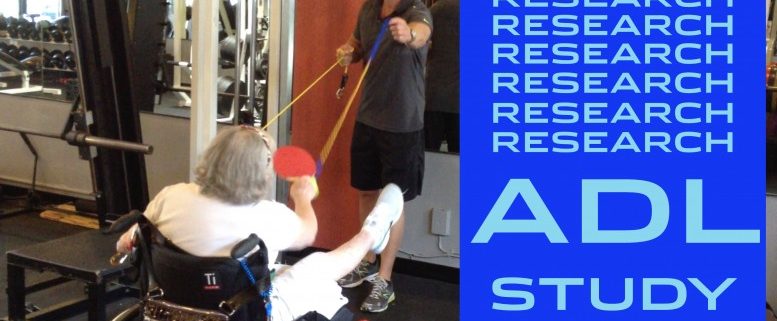 Activities of Daily Living or ADLs can be severely compromised because of injuries, surgeries or old age related diseases. Several physical therapy programs and training facilities offer fitness exercises to increase an individual's independence. Occupational therapists are the best medical personnel to help improve performance in ADLs.
Improved Quality of Life
According to experts, there is a huge difference between physical activities and exercise. Intensive activities that involve strength are usually called exercise. However, physical activities are just body movements requiring energy expenditure. Exercises improve the quality of life by decreasing physiological changes that limit movement patterns. It also targets the overall cognitive health, aiming to improve a person's overall mental status. This enhances the performance, balance, agility and ambulation of a person to help them improve their performance in ADLs.
Exercises Target the Working of the Central Nervous System
The hampered body movements require restructuring of the central nervous system to perform the 'forgotten', complex movement patterns. Therefore, simple exercises such as walking and weight bearing are useless in this regard.
Individually tailored exercises have shown tremendous success in improving ADLs because they target the mechanism in which the nervous system works. All locomotive functions of the body are closely synchronized with the brain and spinal cord. They work on the phenomenon of kinetic movement chains. Exercises aiming to develop the kinetic movement chain specific to a particular activity, work best in yielding the most desirable results. Over the course of training, the body muscles and every part of the nervous system such as the brain and spinal cord are rewired to perform these activities, thus, improving the ADLs.
Remarkable Improvement in Older Patients
Exercises for older patients have also proved their worth in improving their ability to perform ADLs. Previously, exercises rendered older patients vulnerable to subsequent injuries due to an increase in fall rate. However, safety precautions taken during such training programs help reduce such dangers.
Recent research studies on the effects of exercise on ADLs of old patients with Alzheimer's disease further elaborate on their importance. The participants, in a study for the effects of exercise on ADLs, were divided into three groups.  The control group just received community care, whereas the second group received an hour of home-based exercise. The third group received an intensive group work-out session together with an hour of exercise. The results clearly showed a remarkable improvement in the overall movement patterns of the individuals belonging to the groups that were made to exercise, thereby, increasing their ability to perform ADLs.
Exercise is not only recommended when you have compromised movement patterns due to an illness, injury or old age. ADLs are constant requirement in daily life and lack of proper exercise may lead to reduced physiological conditions such as cardiovascular problems and increased body weight. These problems, overtime, affect your ability to perform ADLs in later stages of life. Therefore, it is essential to regularly exercise and keep your body fit for improved performance in ADLs